QUANTUM PERFORMANCE TRAINING & QPT CBD
We are a best-in-class Personal Training Company that offers a wide variety of Organic, THC Free, CBD Products that enhance and improve the quality of our clients' lives.
18
Ailments/Issues Assisted With

ORGANIC

NON - GMO

FDA REGISTERED & ISO CERTIFICATIONS

SUPERCRITICAL CO² EXTRACTED

3RD PARTY LAB TESTED

QUALITY ASSURANCE CHECKED

Over 12 years ago, Quantum Performance Training's Founder, Marc Siegel started his quest to improve his health and the health and well being of others through Personal Training.
Marc was 250 lbs, a 42 waist, and 44% body fat and on a downward spiral. Marc left the private sector banking world to learn exercise physiology, applied physical education and nutritional coaching. Marc is now 192 lbs, a 34 waist, 7.3% body fat, and a licensed Personal Trainer.
Marc trained in fitness clubs throughout New York and Florida where he quickly became an Area Fitness Manager for New York Sports Club (TSI). At the height of Marc's Personal Training career, he was managing over 24 Trainers and producing hundreds of thousands of dollars of monthly training revenue for New York Sports Club (TSI). In 2016, Marc left New York for Florida and re-opened Quantum Performance Private Personal Training.
Quantum Performance has helped thousands of people in many different ways. Some with goals to loose weight and some with goals to gain weight. Some wanted to have less pain and some wanted to be pushed harder.
Quantum Performance has 7 Globally Recognized Certifications, Modern Equipment & Methods and we are Licensed & Insured.
Quantum Performance then entered the CBD Market to help our clients improve their overall health and offer solutions for pain from their injuries.
After over a year of research and product trials, Quantum launched its CBD line that is: THC Free, Organic, Non-GMO, FDA & GMP Lab Certified, Supercritical CO2 Extracted, 3rd Party Lab Tested and Quality Assurance Checked.
All of our CBD is farmed organically in the United States and manufactured in California. We believe that the naturally occurring full plant hemp extract has tremendous health benefits, but only when combined with the best ancillary ingredients, so we have committed to using only the best. We pride ourselves in providing the cleanest CBD in the market as we understand there is no room for error. Our clients include: World Class Athletes and various Law Enforcement agencies.
We thank you for joining in our journey to improve the quality of your life and the life of your family and friends. All we have is today so let's make the most of today by living our best life now. Thank you, we appreciate you.
IS CBD LEGAL
Yes. Starting at the beginning of 2018, the World Anti-Doping Agency (WADA) removed CBD from the list of prohibited substances. The US Anti-Doping Agency (USADA) did the same, and they provide a "Marijuana FAQ" page to clarify the rules. There is an important caveat: ONLY CBD was removed from the prohibited list. The psychoactive component of marijuana, THC, is still prohibited in competition, as are synthetic cannabinoids. The specific wording is: "All natural and synthetic cannabinoids are prohibited, e.g.: In cannabis (hashish, marijuana) and cannabis products. Natural and synthetic tetrahydrocannabinols (THCs). Synthetic cannabinoids that mimic the effects of THC. Except: Cannabidiol."
WHAT IS CBD
Cannabidiol is one of the over 100 cannabinoids in the cannabis plant. This natural plant extract, when put though proper extraction methods can offer non psychoactive relief for many ailments.
WHY CBD
For thousands of years, hemp has been used to make food, textiles, rope, and hundreds of other items. Today it's found in over 25,000 products globally including automotive parts, furniture, textiles, and construction supplies. Our hemp byproduct in particular is from full plant extract oil.
The hemp plant is naturally packed with incredibly powerful cannabinoids and terpenes that provide therapeutic benefits that we are just beginning to fully understand.
The claims made by individuals around the world are beginning to paint a picture of how amazing this plant really is and what it can do for the planet and the people living on it.
Our hemp focus is on specific strains that yield high percentages of CBD and other minor cannabinoids such as CBG, CBN, and CBC. The human body's endocannabinoid system helps maintain its normal chemical levels. When CBD is entered into the system, it helps to regulate these level. Through our proprietary extraction and THC removal process, we're able to keep all of our cannabinoid and terpene profiles completely intact, yet deliver a product that is 0.00% THC-free. This allows us to have incredible products for the body and mind, but adhere to strict THC-free policies found here in the American workplace and many laws abroad.
We stand behind every product and follow incredibly strict guidelines.
HOW CBD WORKS
The human body contains 2 types of CBD Receptors: CB1 & CB2
CB1 is mostly found in the brain and central nervous system. CB1 receptors aid in cardiovascular health, hormone production and motor skills.
CB2 is a protein-based receptor mostly found in organs and tissues of the human body. CB2 receptors aid with allergies, arthritis, asthma, autoimmune disorders, and digestive issues.
CB1
Appetite
Immune cells
Motor activity
Motor coordination
Pain perception
Short term memory
Thinking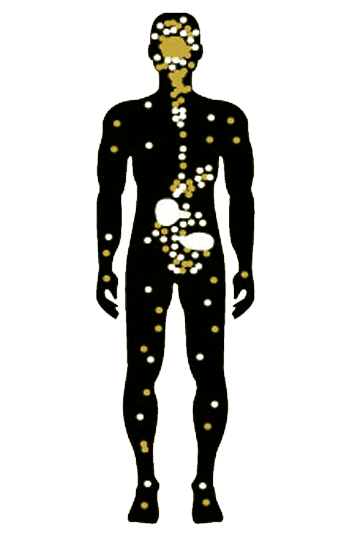 CB2
Adipose tissue
Bone
Cardiovascular system
CNS
Eyes
Gut
Immune system
Kidneys
Liver
Pancreas
Reproductive system
Respiratory tract
Skeletal muscle
Skin
Tumors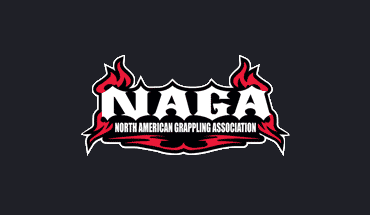 North American Grappling Association
Upcoming Events Schedule Coming Soon
NAGA KISSIMMEE FLORIDA  5/7/22
NAGA MIAMI FLORIDA  6/25/22
NAGA KISSIMMEE FL 11/19/22
NAGA DALLAS TX 12/3/22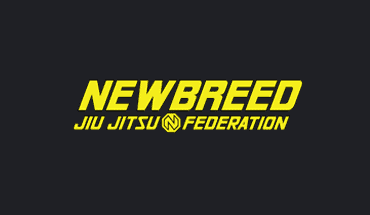 Newbreed Jiu Jitsu Federation
Upcoming Events Schedule Coming Soon
NEWBREED CORAL SPRINGS FL 6/4/22
NEWBREED MIAMI FL 7/23/22
NEWBREED CORAL SPRINGS FL 9/3/22
NEWBREED MID FLORIDA 10/1/22
NEWBREED SOUTH FLORIDA 11/5/2022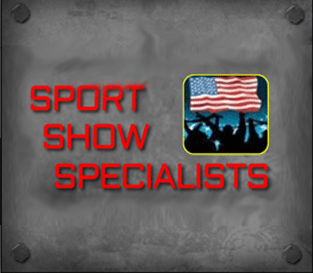 WEST PALM BEACH – 5/28 & 5/29
WEST PALM BEACH – 7/9 & 7/10
WEST PALM BEACH – 9/3 & 9/4
WEST PALM BEACH – 10/8 & 10/9
WEST PALM BEACH – 11/12 & 11/13
WEST PALM BEACH – 12/17 & 12/18